For up-to-date information on COVID-19 in Vermont, unemployment insurance, financial assistance, and more visit vermont.gov.
---
Gov. Scott Vetoes Global Warming Solutions Act
On September 15, Gov. Scott vetoed the GWSA. The legislation will now return to the House for a vote to overturn the veto.
The GWSA passed a final reading in the Senate on 6/26 with a 23-5 vote. The bill will now be sent to the House for final review and then sent to Gov. Scott. A big thank you to everyone for all your work and energy in voicing your support for this critical bill. To view the official bill as passed by the House, click here. To view the Senate's proposed amendments, click here.
---
The Legislative members of the caucus met virtually for the first time to discuss pathways forward for economic recovery and climate resilience. To watch the whole meeting click on the screenshot!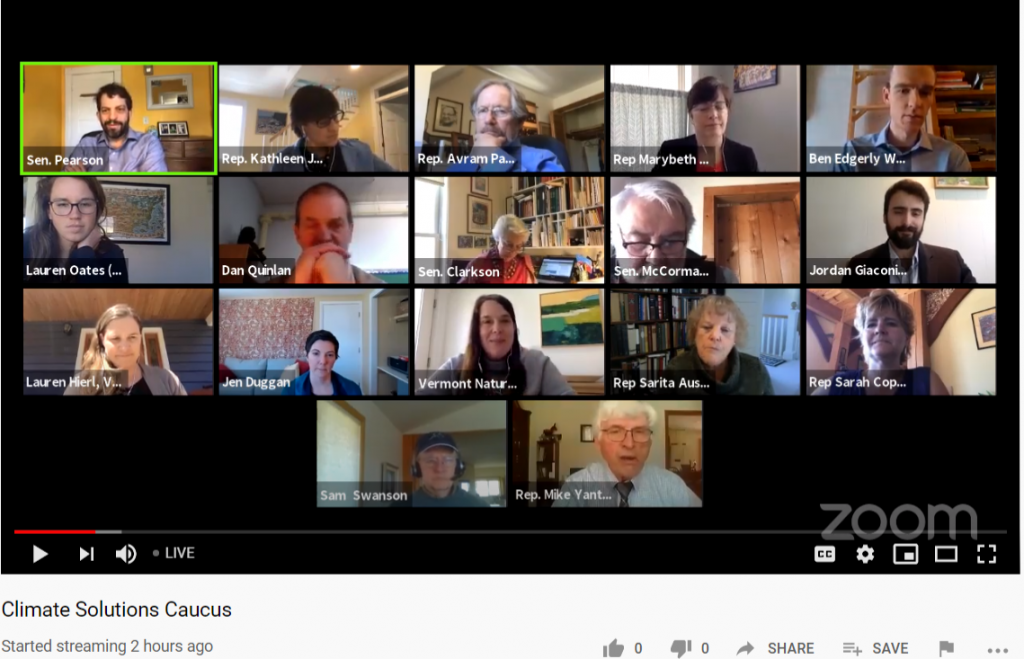 ---
---
---
---